MESSENGER #1 - (Messenger #1)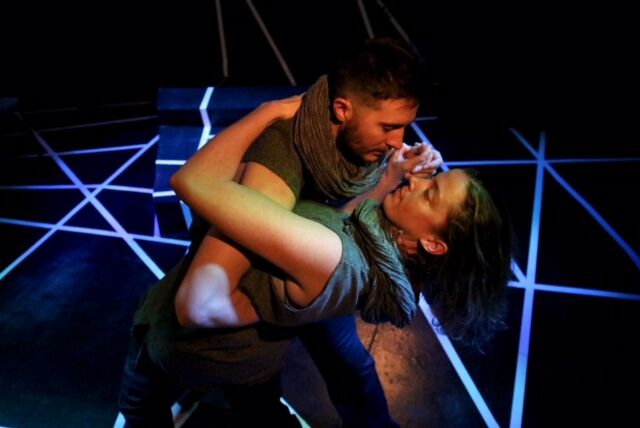 "The romance between Messengers #1 and #3 never distracts but rather makes the play even more poignant. Kitchens and Ernst portray their characters with such tenderness and nuanced intensity that their lovely and complex relationship tugs at our heartstrings as the story approaches it's tragic end." - Theasy.com - Full Review
photo by Kristin Calabria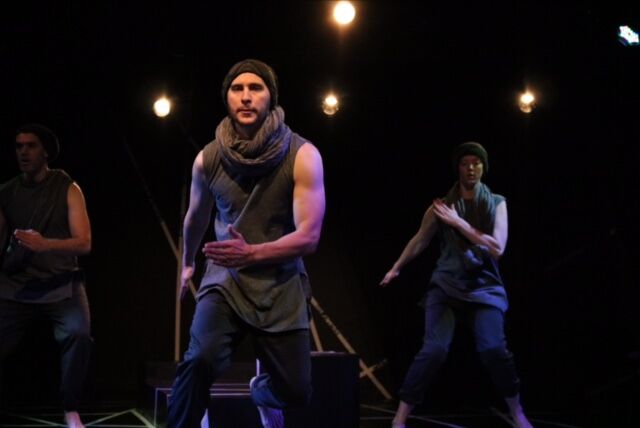 "Kaplan, Ernst and Kitchens each develop their unnamed characters into deeply charismatic figures whom the audience will have no trouble rooting for throughout the performance."
- ChargedFM Click for Full Review
photo by Kristin Calabria
BLOODY BLOODY ANDREW JACKSON - (Andrew Jackson)
"...As the show progressed I found myself empathic for his plight. I accredit Ernst for this brilliant arc. He was a standoffish, hard to like pompous kid who hated the world which made his transition into a husband and man who wanted to do what he thought was right all that much more powerful. A truly standout performance!!!"
- BroadwayWorld.com
"In the tour-de-force role of Jackson is University of Utah graduate J.C. Ernst, who SLAC brought in from his New York City home... His performance is magnetic. Pulling his handheld mic from his holster when it doesn't contain his well-used single-shot revolver, Ernst has all the swagger of Jagger."
-The Deseret News
"Ernst plays a fiery Jackson, but sometimes plays up the character's frontier Tennessee roots a little too. His Southern accent highlights the hick as opposed to the emerging political huckster... When Ernst digs fully into his songs, Jackson comes to life with swagger that translates his populist appeal from past and fully into the present."
-The Salt Lake Tribune
CONTRAFACT OF FREEDOM - (Robert Ross)
"J.C. Ernst, who plays British General Robert Ross and American militiaman Nicholls, delivers some of the strongest lines in the play as he berates Key and other gentleman soldiers who come and go from the front as they please, while poor foot soldiers are killed. As Ross,Ernst also tellingly reminds Key that while the United States wants to maintain independence, it still buys and sells slaves."
-DC Theatre Scene
"Some of Pappas's dramatic exchanges are bracingly smart, especially a negotiation between British and American officials in which the moral high ground shifts several times. The acting is very good..."
-The Washington Post
"Katie Consamus, J.C. Ernst, Michael Hardart, Jordan Kaplan, Lauren Lubow, Titus Tompkins, and Neal Tucker deliver strong and engaging performances, drawing out the humor and heart of the characters they are given to play. Not only are they compelling actors, but many of them play musical instruments on stage throughout the play."
-DC Metro Theater Arts
LITTLE SHOP OF HORRORS - (Seymour)